Conveniently located at 450 Sutter, San Francisco's premier medical building, Union Square Dermatology is dedicated to the medical, surgical and cosmetic concerns of our patients.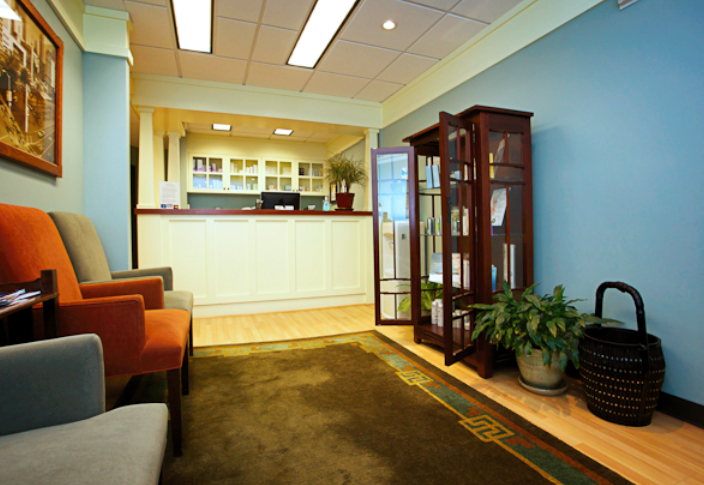 Wood floors, warm colors, and hand crafted furnishings create a setting that is professional, yet not cold or clinical.
All evaluations and treatments are performed in our office by experienced dermatology providers. Aware of the epidemic of skin cancers such as melanoma, the providers perform thorough skin checks, evaluating moles and other changing lesions. If removal is required, techniques are used to achieve the ideal cosmetic outcome.
We believe strongly in treatments that have a track record of safety and efficacy. Therefore cosmetic interventions such as BOTOX® Cosmetic and Xeomin® for frown lines; Injectable filler such as Juvéderm® are featured as are lasers for the reduction of facial blood vessels and treatment of tattoos.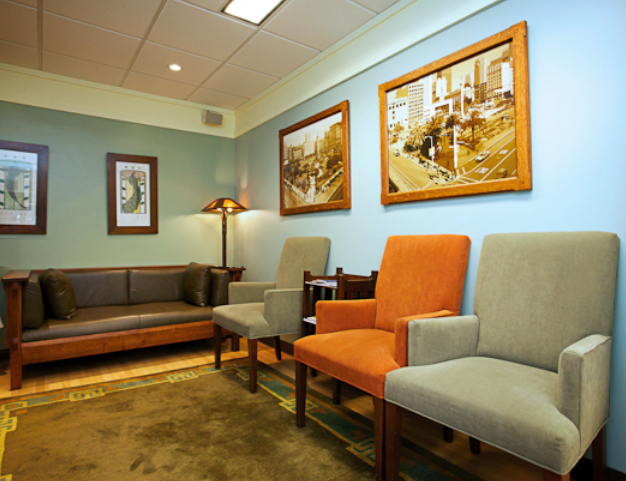 We are dedicated to making office visits as comfortable an experience as possible. Topical anesthetics are provided for treatments, as necessary.
The products featured at Union Square Dermatology have proven benefits established by clinical research. Latisse®, Skinceuticals®, Neova®, Skinbetter Science® products and unique sunscreens are available to promote and maintain healthy skin.
Office hours are from 9:00 AM to 5:00 PM Monday through Friday. We accept credit cards, including Visa, MasterCard, and American Express.
It is our office policy that new patients reserve their appointments with a credit card deposit of $75. This deposit will only be charged if the appointment is not canceled 24 hours in advance. Patients are reminded 48 business hours before their appointment.
It is the policy of Union Square Dermatology that all patients provide a credit card or Health Savings Account which is securely stored offsite.  Patients then authorize future outstanding balances be automatically applied to their card or account.