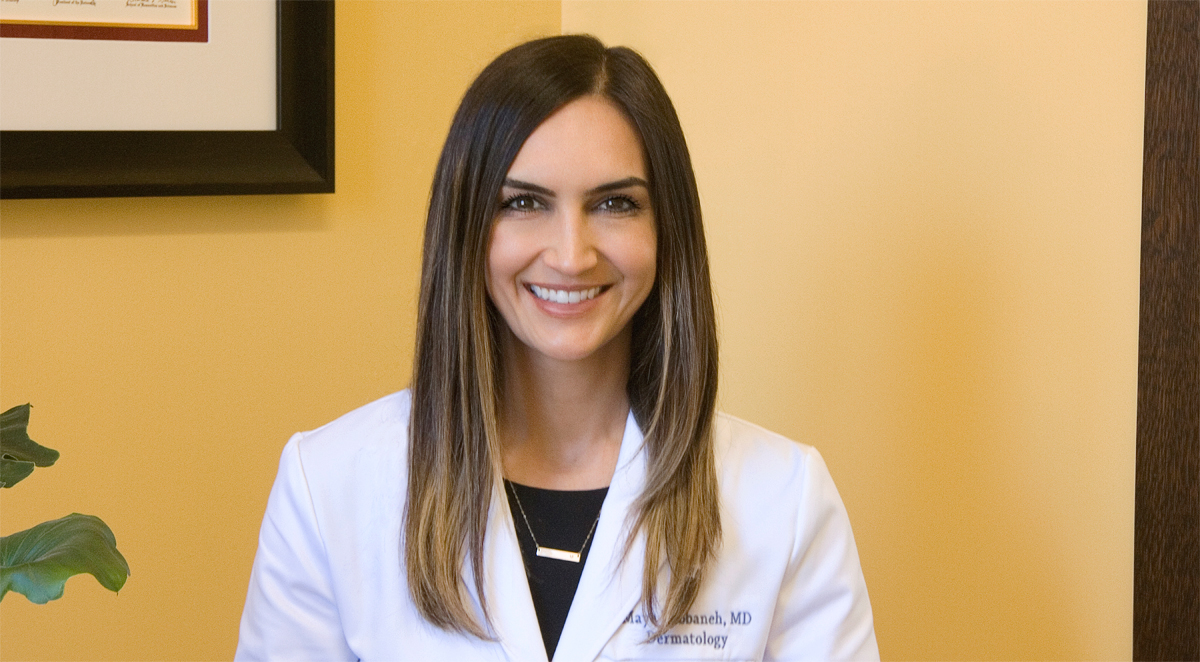 Dr. Maya Debbaneh grew up in Southern California and attended UC Irvine for her undergraduate and medical school training. During medical school, she did a year-long research fellowship at the UCSF Psoriasis Center under the mentorship of Drs. John Koo and Wilson Liao. There, she assisted in conducting clinical trials of many newly available psoriasis medications and other treatments, and published papers in this field.
After many years as a UC Irvine Anteater, she completed her dermatology residency training at Kaiser Permanente Los Angeles Medical Center where she was Chief Academic Resident.
Dr. Debbaneh also enjoys traveling, reading, cooking and above all, eating.
For more information or to schedule a consultation please call (415) 393-9550 today.