Dr. Fardin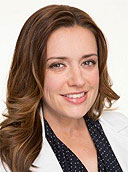 Dr. Shala Rahbar Fardin was born in Wichita, Kansas, and raised in Wheeling, WV. She completed her undergraduate education in biology at Yale University in New Haven, CT. She then obtained her medical degree from Harvard Medical School and did her internship in internal medicine at Lahey Clinic in Burlington, MA. She completed her dermatology residency at the Harvard-Massachusetts General Hospital combined program, and served as a Chief Resident her final year. She then moved to San Francisco with her husband, where she has practiced in several locations in the city as well as in Marin. She is Board certified in Dermatology, is a member of the American Academy of Dermatology and is on the clinical staff at UCSF and CPMC.
Dr. Fardin lives in San Francisco and enjoys exploring the city, skiing, yoga, and spending time with her husband and twin daughters.
Read the reviews of Dr. Fardin at Yelp.com.